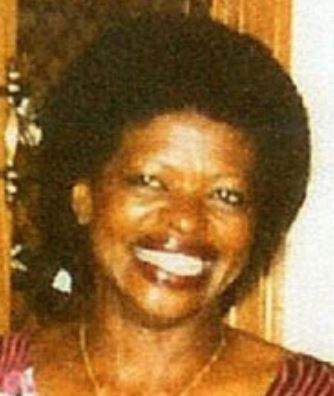 SANTA ANA, Calif. – A homeless man was sentenced to life without the possibility of parole Thursday for the special circumstance murder of a 76-year-old former soul singer who was sleeping in a Santa Ana strip mall when she was killed on New Year's Day in 2018.
Betty Jane Willis, who recorded songs that included "Someday You'll Need My Love," "Act Naturally" and "Take My Heart" in the 1960s, had worked with a number of prominent musicians, including Bill Medley of the Righteous Brothers and pianist and songwriter Leon Russell. After retiring from the Santa Ana post office following her singing career, Willis became homeless and was living on the streets of Santa Ana.
It took a jury an hour to find Rosendo Xo Pec, 28, guilty of one count of first-degree murder with the special circumstance allegation of attempted rape.
In the early morning hours of New Year's Day in 2018, Santa Ana police responded to a 911 call that reported a woman who was yelling for help. When police arrived at a strip mall in the 1600 block of W. 1st Street, they found Pec hiding and then running away from Willis, who was lying on the ground.
Pec attempted to sexually assault the victim while she was sleeping and then punched and strangled her.
"This woman had the voice of an absolute angel and it is a travesty that her voice was forever silenced in such a brutal way," said Orange County District Attorney Todd Spitzer. "No one should have to suffer the indignity and disrespect she suffered in her final moments. I'm thankful the jury quickly and decisively determined that this individual was guilty of this horrific murder and that he was sentenced to life in prison without the possibility of parole."
Deputy District Attorney Anna McIntire of the Homicide Unit prosecuted this case.