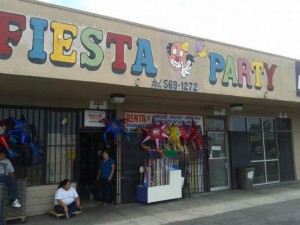 A recent robbery has occurred on the corner of 5th St. and Hawley in Santa Ana. A woman walked into a family business and stole the owner's purse. The owner was working by herself.
The robber apparently has a history of theft in the city but the SAPD has not been able to catch the thief. She works with another person. She distracts the workers while someone else swiftly takes the items.
The woman is described to be around 5'2 and rather chubby. She is a light-skinned latino with short dark brown hair. At the time of the robbery she was wearing yellow pants and a colorful blouse. She had outlined lips.
If someone spots this woman, please contact 911 and do not approach her but keep your eye on her. The owner's phone number is 714-569-1272 or 714-623-6171.
All help and information is appreciated.