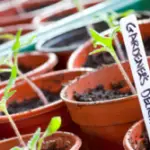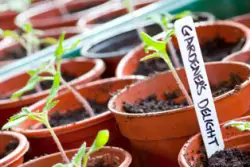 FOR IMMEDIATE RELEASE: OCTOBER 6, 2010
CONTACT: JENN STARNES, 949-724-6574
Discover the Secret Lives of Vegetables
Great Park Farm & Food Lab Shows Kids What Food Looks Like Before it Gets to the Grocery Store
IRVINE – Do your kids think that all carrots are three inches long and come wrapped in plastic? Have they ever seen oregano outside of pizza sauce? Do they know the connection between worms and their favorite foods? Your kids (and you) now have the chance to see how food goes from the farm to your fork at the Great Park Farm & Food Lab, opening officially to the public this weekend.
The Farm & Food Lab is a hands-on garden featuring themed garden beds and plantings of everything from artichokes to zucchini. A Pizza and Spaghetti Garden shows kids how the yummy ingredients and toppings look before they are chopped into sauce. Twelve total themed beds — such as the Ethnic Garden, Fruit Salad Garden and Sensory Garden — offer an array of produce and plant life that many kids, and even some adults, have never seen before.
This Saturday, the Farm & Food Lab begins regular weekend hours so the community can see the types of produce they can grow in Orange County. The Farm & Food Lab at the Great Park will be open Saturdays & Sundays from 10 am to 3 pm, beginning October 9. Opened in 2009, the Farm & Food Lab has been mostly used for special events, such as the popular Garden Workshops. The Lab is maintained by the University of California Cooperative Extension Master Gardeners, who also partner with the Great Park to conduct the weekend workshops.
This Saturday, the workshop series continues with "Native Plants in the Home Garden." The class will teach the proper installation techniques for natives, including recommended amendments, watering schedules and maintenance practices.
Other fall workshops include: "Backyard Orchards" on October 16, "Family Gardening" on October 30, and "Composting" on November 6. The two-hour workshops are free to the public and begin at 10 a.m.
The Orange County Great Park is located off the 5 or 405 freeways at Sand Canyon and Marine Way in Irvine. Check www.ocgp.org or call 949-724-7420 for more information.
####