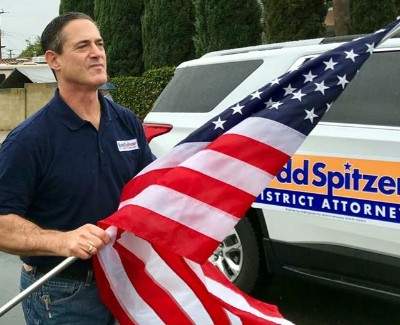 FOR IMMEDIATE RELEASE
Date: October 17, 2018
STATEMENT REGARDING TODD SPITZER DISSEMINATING COURT SEALED MATERIALS AT PRESS CONFERENCE
NEWPORT BEACH, Calif. – After a court hearing in the People v. Grant Robicheaux and Cerissa Riley case, Todd Spitzer, an attorney, and his Chief of Staff Melanie Eustice, knowingly disseminated a sealed search warrant at a press conference. The search warrant contained extremely sensitive information about the rape victims and the defendants. Spitzer talked about knowing the search warrant was sealed and knowingly distributed it to members of the media.
Both the defense and the People went back to Department H-7 at Harbor Justice Center to address the violation with the Court. Spitzer has been asked by Judge Gregory W. Jones to come back to court to discuss the matter. The court ordered members of the media who were present this afternoon not to further disseminate the prohibited item and to relay that information to their organizations. They were all ordered to return the sealed item to Court.
The Orange County District Attorney's Office requests all members of the media comply with the judge's order and not distribute the sealed materials to protect the rape victims, defendants' constitutional rights, and the integrity of the case.