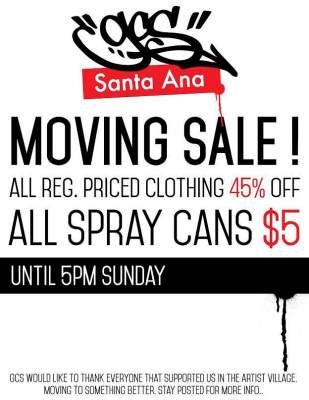 GCS Santa Ana opened its doors in April, 2009 at the historic Santora Arts Building.  However they are now closing their doors – they are the latest victims of Jack Jakosky, the Newport Beach developer and property owner who bought the Santora Arts Building last year.
GCS has a store in Pomona and they are apparently trying to find a new location in Santa Ana.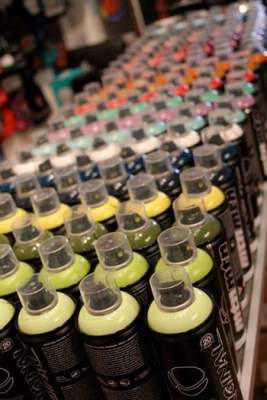 Right now you can buy spray paint cans for $5 each, through this Sunday, June 29, 2014, at 5 pm.  And all of their clothing is discounted to 45% off.
GCS is located at 209 N Broadway, in Santa Ana.
Click here to check out their Facebook page.