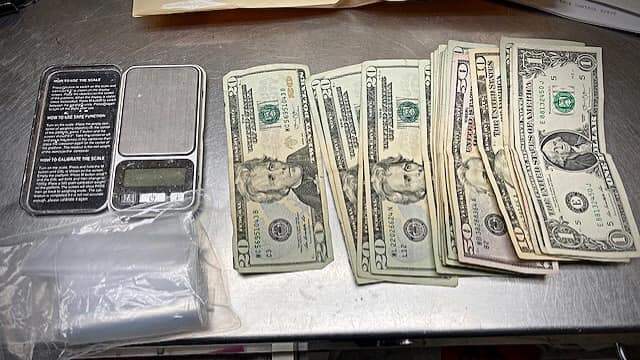 Yesterday, while patrolling the area of Harbor Blvd and Chapman Ave, Garden Grove police officers noticed a suspicious person walking through a business parking lot.
The subject was observed discarding an item into a trashcan as he was being contacted.
Due to an increased crime rate in the area and his suspicious behavior, the subject was detained for further investigation.
Officers were able to retrieve the discarded item, which turned out to be a bag containing 1 pound of Methamphetamine and other items indicative of drug sales.
The suspect was arrested without incident and later booked into the O.C. Central Jail.
Meth can range from $3,500 per pound in parts of California and Texas to $21,000 per pound in the southeastern and northeastern regions of the country. The retail price for methamphetamine ranges from $400 to $3,000 per ounce. One methamphetamine addict told authorities her habit started at $10-$25 a day and grew to $250 a day.
Meth manufacturing results in a great deal of hazardous waste. Making one pound of methamphetamine generates six pounds of waste. This waste include corrosive liquids, acid vapors, heavy metals, solvents and other harmful materials that can cause disfigurement or death if they come in contact with the skin or are inhaled into the lungs. Lab operators almost always illegally dump this waste in ways that damage the environment. National parks and other preserved sites have been adversely affected. For more information, go to the U.S. Drug Enforcement Agency's Web site: www.dea.gov.