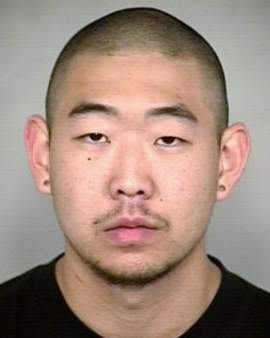 A Garden Grove man, Troy David Son, who stabbed a stranger to death during a sudden, unprovoked attack was convicted Friday of murder, according to the O.C. Register.
Son did not know his victim, Bryan Ortega, a 19-year-old Santa Ana College student who lived in Garden Grove. They had no friends in common and they did not speak with each other before the fatal attack, which happened at around 10:57 p.m. on May 19, 2015, in the area of Avalon and Fairview Avenues, in Garden Grove.
At the time of the attack Ortega was riding his bike to a friend's home, when he crossed paths with Son, who at the time was 20-years-old. Son was packing pack and forth with his hands in his pockets.
The police later found a surveillance video that showed what happened next. Son suddenly knocked Ortega off his bike and then pulled a knife out of his pocket and proceeded to stab the teenager several times. Ortega fought back and Son dropped his knife. But then Son picked it up again and he stabbed Ortega several more times before finally fleeing from the scene.
The Garden Grove police were later able to identify Son as the attacker because he dropped a red hat at the scene of the attack. Son left his DNA on that hat's sweatband.
The police never were able to establish a motive for the attack. Son's Public Defender, Dave Dziejowski, admitted that Son killed Ortega. he then argued that the killing happened during a psychotic episode while Son was suffering from a "major depressive disorder."
The argument did not hold up in court. Son is now facing up to 26 years to life in prison.