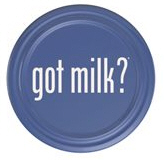 GOT MILK? BREAKFAST CHALLENGE
Santa Ana High Schools Battle It Out For $3,000
THE EVENT: GOT MILK? KICKS OFF BREAKFAST COMPETITION AMONG FOUR SANTA ANA UNIFIED SCHOOL DISTRICT HIGH SCHOOLS
Just in time for the new school year, the California Milk Processor Board (CMPB) – the creator of GOT MILK? – is partnering with the Santa Ana Unified School District to challenge high school students to start the day off right with a nutritious breakfast with dairy milk for better academic performance and overall health.
On September 4, school officials will announce the start of a three-week breakfast challenge among Middle College, Lorin Griset, Segerstrom, and Chavez high schools. The high school with the greatest percentage of increase of breakfast participation in school from the same time period last year wins $3,000 and will be crowned "Breakfast Champs."
WHEN: Wednesday, September 4, 10:00 a.m.
WHERE: Segerstrom High School
2301 W. MacArthur Blvd.
Santa Ana, CA 92704
VISUALS: Breakfast Pep Rally will include:
Excited students from all the participating schools
District administrators and school officials
Performances by school cheerleaders and band
GOT MILK? Giveaways
Challenges among the schools
MORE: Studies show that breakfast is vital to students' academic success and personal well-being. The breakfast competition among Santa Ana Unified High Schools will run from Sept. 9th – Sept. 27th.
In total, the GOT MILK? Breakfast Challenge is running in 21 school districts statewide with a total of $63,000 up for grabs.
CONTACT: Deidra Powell, Chief Communications Officer – Santa Ana Unified School District at (714) 558-5555 desk or (714) 673-4995 cell
###