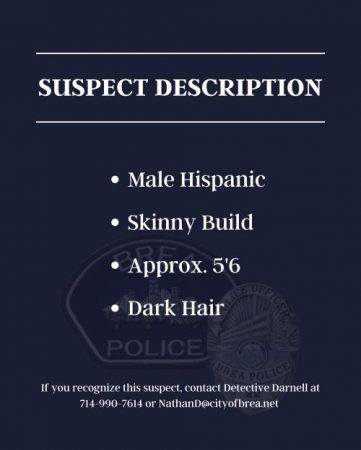 On December 15, 2022 at approximately 8:18 p.m., a male suspect, along with three other male suspects, robbed a female victim as she returned to her vehicle in the parking lot of the Brea Mall.
The pictured suspect brandished a firearm and another brandished a knife. They took the victim's purse and the bags of merchandise that she purchased.
The suspects, all believed to be juveniles, fled in a newer model dark gray sedan with tinted windows, driven by a fourth unidentified suspect.
If you recognize the suspect in this case, please contact Detective Darnell at 714-990-7614 or NathanD@cityofbrea.net.