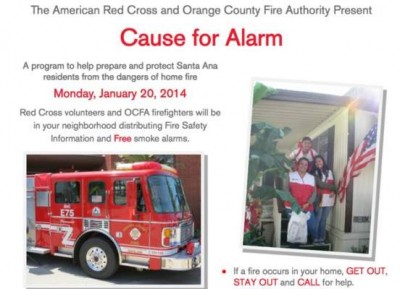 City of Santa Ana
Community Alert: The America Red Cross and Orange County Fire Authority Present: CAUSE FOR ALARM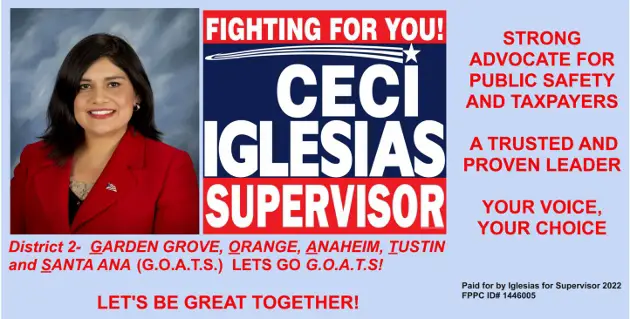 SANTA ANA, CA (January 10, 2014) – In response to recent home fires in the Santa Ana community, the OCFA and the American Red Cross will be stepping up their education efforts on fire safety and prevention. On Saturday, January 11, 2014, OCFA and several community leaders from the Laurelhurst neighborhood association will conduct door-to-door outreach in that neighborhood from 9 am – 11:00 am.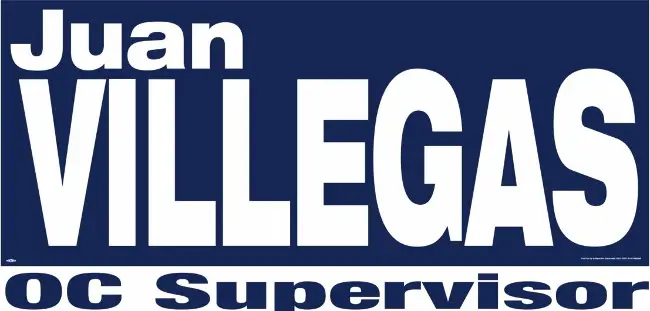 Click here for the link to the Laurelhurst neighborhood association boundaries for reference.
In addition, on Monday, January 20, 2014, The Orange County Fire Authority in conjunction with the American Red Cross will host a larger program aimed to help prepare and protect Santa Ana residents from the dangers of home fire.
Red Cross volunteers and OCFA firefighters will be distributing fire safety information and FREE smoke alarms.
CAUSE FOR ALARM event information:
Orange County Fire Authority – Fire Station 75
120 West Walnut Street
Santa Ana, CA
10:00 am to 12:00 pm
Contact the American Red Cross with any questions – Steve Tomasek (714) 481-5395
####