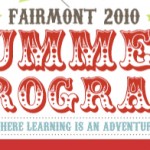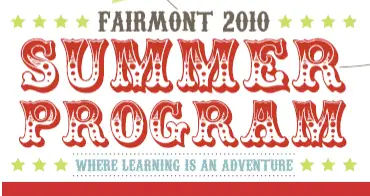 Champions Science Adventures Summer Day Camps engage children ages 6-12 in action-packed science fun! Each week long camp program is filled with fun experiments, individual projects and engaging science.
As the largest provider of science enrichment programs in the US with 30 years of experience, your child is sure to enjoy an unforgettable summer experience.
Additional Information:
For pricing and registration please call 714-693-3812 or visit www.fairmontsummerprograms.com
Weeks and Topics
August 9 -13: Gizmo's Robot Factory
August 16 – 20: Mystery of the Pharaoh
August 23 – 27: Go Wild
Our Go Wild! camp week at this location features a variety of animals including lizards presented by EcoStation. For more information on the animals you will explore at this camp, visit http://www.ecostation.org.
Directions to Campsite:
Fairmont Private Edgewood campus is located on Newport Ave (near Tustin).
Important or Helpful Site Information for Parents/Campers:
Registration and pricing is through the school at www.fairmontsummerprograms.com. Champions Science Adventures discount and promotions may not apply. Children will be indoors for science lessons and outdoors for breaks and games.
Camp 2010 Topics
Mystery of the Pharaoh's Treasure: Journey to the land of the pharaohs to solve a mystery and unearth two long-forgotten treasures! Click HERE for more info.
Go Wild!: Leap into the wild on an awesome adventure to investigate extreme plants and meet live animals. Click HERE for more info.
Space and Rocketry: Get pumped up for some space exploration and build a brand new, state of the art hydro-rocket. Click HERE for more info.
Gizmo's Robot Factory: Back by popular demand, the Buggy-Bot! Build a giant insect motorized walking K'nex robot. Click HERE for more info.