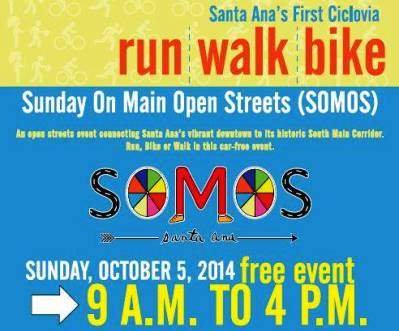 Santa Ana Police Department
Advisory: SOMOS EVENT ADVSORY – TRAFFIC ENFORCEMENT
On Sunday, October 5th, between 6 AM and 5 PM, the Santa Ana Police Department's Traffic Section will be working the City sponsored SOMOS event. This event includes a complete closure of Main St. between 3rd Street and Warner for the entire day.
The streets for this event will be posted "No parking" starting at 6 AM until 5 PM to help facilitate the event. Violations in the designated "No Parking" areas will be enforced and vehicles are subject to being towed.
The Santa Ana Police Department traffic desk will be open and staffed on Sunday between Noon and 5PM. Phone number for the Traffic Desk is 714-245-8201.
###