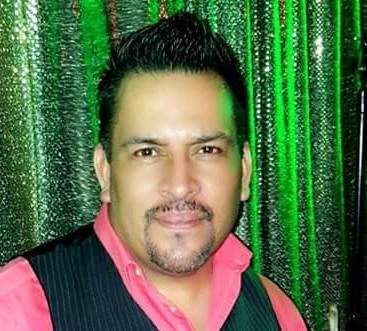 I took a call this week from a young lady who had quite a story to tell. Apparently she was dating a musician named Oscar Roberto Urbina, a 46-year old man who performs in a band called Libertad Chicana. The relationship went sideways and Urbina started to pester her at work. The young lady eventually got a temporary restraining order. Then Urbina showed up at her work, a market in Santa Ana, and he allegedly assaulted her.
Urbina was charged with "Disobeying domestic relations court order" on Feb. 1, and a jury trial has been set for April 7, according to OC Court Case Number 17CM01158. The victim says Urbina is fairly broke but someone paid his $15K bail to get him back on the streets.

According to the victim she was banned from going to El Festival Hall by the manager who was upset because Libertad Chicana plays at her venue and Urbina's legal problems have by extension become Festival's problem. And this is where this tale takes an interesting turn. You see most folks in town will tell you that the family of Santa Ana City Councilman Vince Sarmiento owns Festival – although they list a different owner on their liquor license. And Sarmiento recently voted to make Santa Ana a Sanctuary City.
Urbina, according to the victim, is an undocumented resident of Santa Ana. Sarmiento, by voting to make Santa Ana a sanctuary city, gave Urbina exactly the sort of cover he needed in order to continue to stay here. And that begs the question – did Sarmiento vote for the Sanctuary City ordinance in order to protect his own family's interests?
The victim by the way also alleges that Urbina owns a gun. She is now in hiding and in constant fear for her life.
Sarmiento blew off the last City Council meeting – where an important vote took place. Councilman Jose Solorio had proposed restoring the City's jail contract with ICE, to save city jobs and keep detainees close to their families. Because Sarmiento had something better to do than the job he was elected to do the proposal died on a split 3-3 vote.