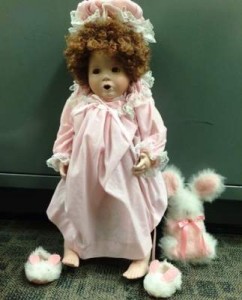 NEWS, FOR IMMEDIATE RELEASE
Contacts: Lt. Jeff Hallock, 714.904.7042, JHallock@ocsd.org; Emily Osterberg, 714.647.1840, EOsterberg@ocsd.org
Porcelain Dolls Found on Porches at San Clemente Homes
SAN CLEMENTE, Calif. – (July 24, 2014) – On Tuesday, July 22, 2014 the Orange County Sheriff's Department was notified regarding porcelain dolls being left on the doorsteps of numerous residences in the Talega community of San Clemente. As many as eight homes have had porcelain dolls left on their doorsteps over the last week. Families in each of the homes where porcelain dolls were left, voiced concern that the dolls resembled their daughters.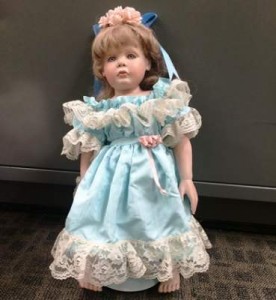 Sheriff's investigators are actively reviewing and following up on information provided by each of the families involved. The porcelain dolls have been collected as evidence and are being examined in an attempt to identify their origin or discover clues as to who may be responsible for leaving them. Investigators are working with community members and the impacted families in an attempt to locate any possible connection between the homes where dolls were left.
Anyone with additional information is asked to call the Orange County Sheriff's Department's South Investigations Unit at (949) 361-8224 or (714) 647-7000. Anonymous tips may also be submitted to Orange County Crime Stoppers at 855-TIP-OCCS (855-847-6227) or at occrimestoppers.org.
###