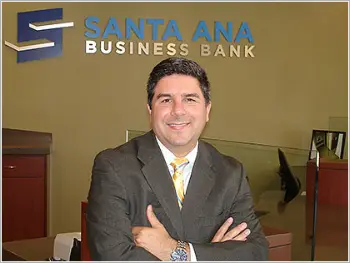 The Voice of OC reported on Sep. 16, that Santa Ana Councilman and County of Orange Public Works Administrator Carlos Bustamante, "who first began working at the county in 2000, was placed on administrative leave this week after county officials received what they considered credible reports that he was talking to potential female witnesses in the probe, sources confirmed Friday."
The Voice of OC also reported that "The feeling among senior officials in the county administration is that Bustamante will not return to work for the county, according to sources close to the investigation."
I heard yesterday from a source that has connections both at the County of Orange and at Santa Ana's City Hall.  She said that her sources were telling her that Bustamante is ultimately going to be charged with tampering with witnesses, which means that the senior officials who talked to the Voice of OC are correct – Bustamante is likely toast.
Bustamante makes over $172,000 a year as a County of Orange administrator, in public works.  He is not likely to find a job like that again!  And unfortunately for him he blew a lot of money on the Santa Ana Business Bank, which means his savings might not be what they once were.  He could be headed for tough times.
To make matters even worse, the City of Santa Ana is careening towards a possible municipal bankruptcy.  Even if he stays on the City Council, he will be damaged by the City's bankruptcy – and it is highly unlikely that he will be able to get reelected.
Where does Bustamante go from here?  His only hope might be to move to D.C. and try to latch on as a GOP lackey at some NGO, and wait for the GOP to take both Houses of the U.S. Congress next year – and the White House.  I doubt he will ever again be a favorite of the OC GOP – so it is time for him to pack up and move.  He needs a fresh start.
His end will come months after his friend, former Governor Arnold Schwarzenegger, crashed and burned after he was found to have knocked up a Latina housekeeper.  I still think he thought that was some kind of GOP Latino outreach, LOL.