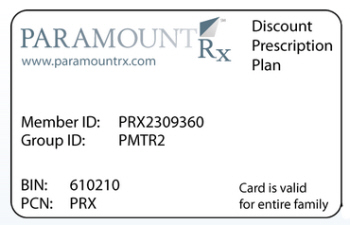 City of Santa Ana, Downtown Orange County
Community: SANTA ANA KICKS OFF FREE DISCOUNT PHARMACY CARD PROGRAM
Hi Art Pedroza,
SANTA ANA, CA (July 13, 2012) – In 2011, the City Council approved an agreement with Paramount Rx to implement a Free Discount Pharmacy Card Program for Santa Ana community members. Millions of Americans struggle to afford the medications they need and frequently forgo them due to price. While similar programs often focus on senior citizens, the high cost of prescription drugs is a significant challenge for Americans of all ages, particularly those who are uninsured.
Through the Discount Pharmacy Card Program, Paramount Rx will develop and maintain a comprehensive pharmacy network to consistently deliver discounted prescription drug services to individuals and families that participate in the program. The objectives of the program are to: 1) save community members money on medications, and 2) provide an additional revenue source for the City that will be used to discount health and fitness related classes at our recreation centers. The program primarily benefits those with no other form of health insurance. Discount pharmacy cards will be free and the plan applies to your entire family. All funds needed to support the program will come from the pharmaceutical industry – No City funds will be used to support the program.
The free discount pharmacy cards will provide discounts on all FDA approved prescription drugs. There are no limited drug lists, no waiting periods, and no deductibles. On average, participants can save 15% off the cash price for brand named drugs and 40% off generic drugs. In the event that a pharmacy's price is lower than the program's discounted price, participants will always receive the lowest price available. The discount card will be widely accepted at over 54,000 participating pharmacies across the United States, including all national and regional chains, pharmacy associations, as well as many local community pharmacies.
The Parks, Recreation and Community Services Agency has forged a partnership with Paramount Rx to roll out this program. Discount pharmacy card forms are available at the following locations: All recreation centers, senior centers, libraries and on-line at www.santa-ana.org. For additional information about the program contact Community Services Supervisor Jeannie G. Jurado at (714) 571-4251.
###
For full details, view this message on the web.