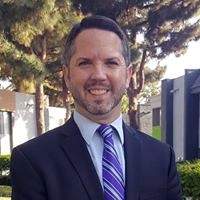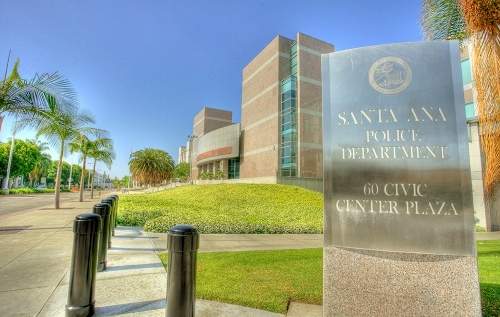 By Santa Ana City Councilman Phil Bacerra
After I announced that Councilmember David Penaloza and I agendized having City staff research the creation of a Police Oversight Commission, there have been claims made that I would like to address.
Claim 1. This proposed commission will not do enough.
The agenda item is asking the City Council to direct staff to research the creation of the Commission. When City staff returns to the City Council with the legislation to create the Commission, judge the legislation regarding the Commission at that time.
Claim 2. We don't need to do research because the City Council had staff research it in 2017.
I prefer that the City Council has the latest information available, and not information that is three years old, before making such an important decision.
Claim 3. It was already proposed by a former Councilmember in 2019.
I was not a member of the City Council in October 2019 when she made that proposal, so I do not know why the City Council did not support her proposal. I would guess that her proposal was not supported because, as I experienced with her, Ms. Iglesias did not work to build consensus with her former colleagues, which you have to do when you serve on a City Council in order to achieve a majority vote in support of an action. I would also guess that her former colleagues could see that all that Ms. Iglesias was trying to accomplish is legislating her political grudge and was not interested in making meaningful change.
Claim 4. This is not a genuine proposal because I was previously supported by the POA.
I did NOT receive POA support in my successful 2019 campaign. In fact, the POA spent $35,500 in support of one of my opponents in 2019. Perhaps, it was because I spoke out against their contract in 2019. You can watch my statement on the police contract here: https://youtu.be/LxzIwM9cdS8 Support from the POA does not mean that a Councilmember will automatically vote in favor of POA-supported items, just ask Mayor Pro Tem Villegas.
I understand the reluctance to believe that there are Councilmembers that are genuinely trying to improve our community, especially with the scandals caused by some previous Councilmembers, but I can tell you that I see my three-year term to serve our community as a Councilmember as a blessing, and I genuinely want to bring forward as much positive change as I can in the time that voters have given to me. I am proud of what I have been able to accomplish in my first six months as a Councilmember, such as:
Voted to oppose a high-density apartment development that was opposed by thousands of residents,
Appointed a diverse slate of residents to serve on our City's boards and Commissions including multiple women of color
Advocated for initiating a lawsuit against an organization that is operating a homeless facility that is negatively impacting the surrounding neighborhoods
Worked with City staff to improve the Alton bike trail so that our children have a safe and clean path to and from school
Spearheaded resolution for our city to formally oppose any new County-operated homeless shelters in Santa Ana until the County begins to operate an equal amount in South OC
Pushed for the adoption of clear guidelines for confirming residency in order to be eligible to run for City Council
Worked to have the City's Planning Division place development project information on the City's website when the City receives a complete application so that the community knows about projects months in advance instead of a few days before a City Council meeting (https://www.santa-ana.org/pb/planning-division/monthly-accepted-development-project-applications or try https://www.santa-ana.org/pb/planning-division/major-planning-projects-and-monthly-development-project-reports).
This was all accomplished by working with my colleagues on the City Council. I hope that after the City conducts the necessary research, that a majority of the City Council will approve a commission that will provide an effective way for our community to improve how Santa Ana's Police can better serve our city.
Contact Councilman Phil Bacerra:
Phone: (714) 647-6900
Email: pbacerra@santa-ana.org