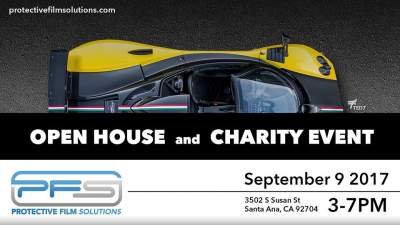 A free exotic car show is set for Sep. 9 at Protective Film Solutions, in Santa Ana. The event will benefit Tilly's Life Center, a non-profit organization that benefits youth.
The event will be held from 3 p.m. to 7 p.m. at 3502 S. Susan St., in Santa Ana.
There will be over 75 exotic cars on display including Ferraris, Lamborghinis, Bugattis, Paganis and Koenigseggs. Food, drinks and live music will be available too.
The event is free! RSVP here.
Protective Film Solutions is your premiere Southern California – one stop shop for all your exotic car needs. Exclusive Xpel Ultimate film installers, 3M Window Tint, 3M/Avery Wraps.
Tilly's Life Center's mission is to inspire today's youth to reach their full potential as productive, kind, happy, and responsible individuals.​ Using experiential learning, including journal writing, open discussions, and activities, their classes promote self discovery and cover relevant topics in a safe and caring environment. Click here to learn more.