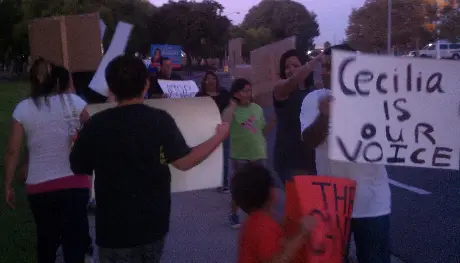 PRESS ALERT
For More information, call Julie Rosales (714) 486-1055
Santa Ana, CA – Supporters of Cecilia "Ceci" Iglesias, the first Independent Candidate for U.S. Congress to earn a position on the ballot in the history of Orange County are announcing a "Campaign March" outside KOCE TV station, for Monday October 11, 2010 at 4:00 p.m. Over 400 supporters have confirmed to be present and we expect more in numbers to be added. KOCE Station has excluded Cecilia Iglesias from a televised debate scheduled for this coming Wednesday, October 13th.
Iglesias, a candidate for the 47th Congressional District faces Democrat Loretta Sanchez and Republican Van Tran on November 2nd. Iglesias successfully gathered 11,000 votes to qualify to have her name placed on the ballot but KOCE TV has decided not to allow her to participate in the debate.
"I am very disappointed that a station that supports to be a public broadcasting channel denies the public the very right to hear the views of all the candidates and instead interferes with a free and fair election process," says Iglesias. "District 47 deserves to hear from all THREE Candidates, and decide who will best represent them.""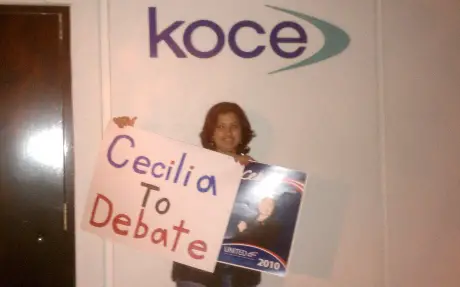 Iglesias challenges Loretta Sanchez and Van Tran to support her call for KOCE to allow her to participate and exercise the spirit of fair play demands that voters hear from all the candidates in the race.
"What do either Ms Sanchez or Mr. Tran fear from my being allowed the same opportunity they have? After all, both have stated in public they want transparency and accountability from the person representing the 47th District in Congress. This is their chance to prove this is not just another empty promise from two professional politicians," said Iglesias.
"March for a Voice" will be set-up outside KOCE TV Studios located at 15751 Gothard St.; Huntington Beach CA_92647. For more information, contact Julie Rosales (714) 486-1055 to www.ceciforcongress2010.com