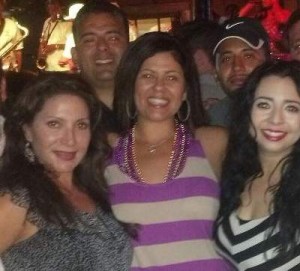 Everyone loves blog contests, so we have come up with a real fun one!  How about we give a prize to whoever gets the best video of Santa Ana Council Members David Benavides and/or Michele Martinez drunk in public on their alleged nightly pub crawls?
I am told that they love to hang out at Chapter One: the Modern Local, so try that venue out first.
Our first prize will be a free banner ad for one month for the non-profit or business of your choice.  If you happen to get lucky and record a Brown Act violation we will give you two free months of advertising!
Here is a video of Michele when she's sober – again we're looking for Michele living La Vida Loca, not Michele bragging about herself:
Here are some more of Michele's self-promoting videos – dig the weird porno music and Michele referring to herself in the third person – classic!: