Here we go again! More violence in central Santa Ana and longtime Councilmembers like David Benavides and Sal Tinajero that represent much of that area, do not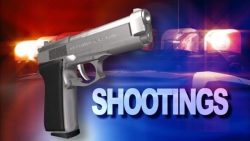 step up and push for more police services. Luckily, new Councilman Juan Villegas is very pro-public safety, but everyone on the Council should help.
As we reported earlier, today on n Sunday, April 2 at about 1:30 p.m. a man was riding his bicycle in the area of 700 South Pacific when he was confronted by a male pedestrian. A verbal confrontation occurred and the male pedestrian shot at the bicyclist.
The victim sustained a gunshot wound to the lower torso, according to SAPD Police Case # 17- 08805.
This shooting happened in the Central City Neighborhood, a few blocks northwest of
Martin Luther King Jr. Elementary School
in Santa Ana's
Ward 4
, which is represented by Councilman
David Benavides
.