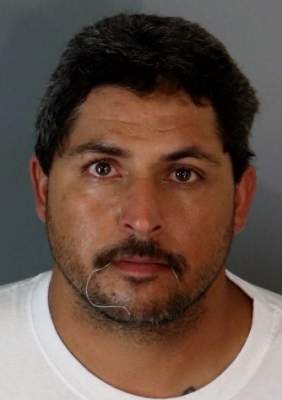 Anaheim resident Jesse Leal Rodriguez was charged again on Monday in connection with alleged car-to-car shootings in Riverside County.
Rodriguez was previously charged, in May, with a shooting in Norco, CA. This time it is alleged that he was behind two shootings that took place on the 91 in Riverside, one near a Magnolia Avenue exit and the other near a Tyler Street exit.
Around 1:30 p.m. on May 25, a Tesla was shot at with a BB gun in the area of Hamner Avenue and Hidden Valley Parkway in Norco. Captured on the vehicle's video system at the time the vehicle's window was shot out was a maroon Chevrolet Trailblazer. The incident was reported to the Riverside County Sheriff's Department which then notified CHP. There were two passengers with the driver of the Tesla, with all three being victims in this case.
Based on the vehicle description provided by witnesses, CHP officers, assisted by Riverside police, pulled over a maroon Chevrolet Trailblazer about 9:30 p.m. in a shopping center parking lot in the area of Magnolia and Tyler avenues. The driver, Rodriguez, was arrested and a BB gun, BBs, and other related items were found in his vehicle.
In April and May, the windows of about 100 motorists were damaged, mostly on the 91 in Corona, Riverside, Anaheim and Cerritos, authorities said. Other shootings left vehicles damaged along the I-5 in Irvine, the I-105 in Downey and the 55 in Santa Ana, California Highway Patrol officials said. Those shootings came to an end after Rodriguez was arrested.
Rodriguez was charged on Monday with assault likely to cause great bodily injury and assault with a deadly non-firearm weapon.
He pleaded not guilty and continues to maintain his innocence. He denies firing any shots. He has admitted to having a BB gun and ammunition in his car when he was arrested but said he had taken those away from his son for safekeeping.
Rodriguez is still being held at the Cois M. Byrd Detention Center in French Valley as he cannot pay the $1 million bail. His next hearing is coming up on Jan. 31.