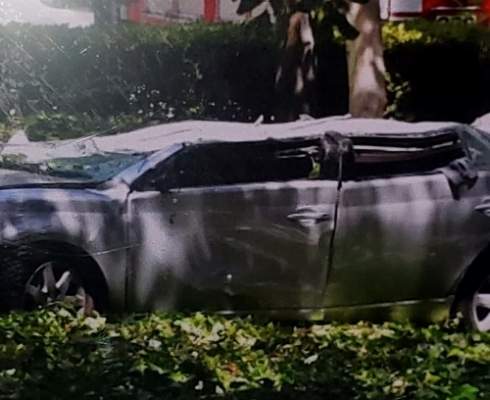 Today at 9:21 a.m., city of Orange police officers were dispatched to a traffic collision at a parking structure at St. Joseph's Hospital, located at 1142 W. La Veta Avenue.
Officers discovered a 2007 Toyota sedan had crashed through a wall on the fourth floor of the structure and fell to the ground level.
Prior to our arrival, the Toyota was upside down but was turned right-side up by witnesses in the area.
The driver and sole occupant of the Toyota, a female in her seventies, was pronounced deceased at the scene. No other injuries were reported.
Pepper Street was closed south of La Veta Avenue while authorities investigated the car and the crash site Friday afternoon.
The Orange Police Department Major Accident Investigation Team is investigating the collision. Anyone with information is encouraged to call the Orange Police Department at 714-744-7444.