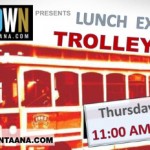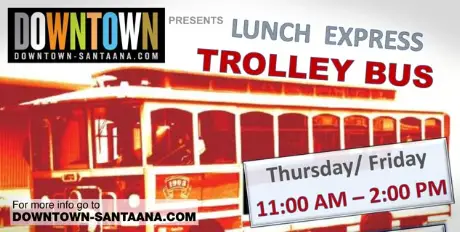 Free rides are being offered on the Lunch Express Trolley Bus in Santa Ana on Thursdays and Fridays from 11:00am to 2:00pm, with trolleys running every twenty minutes.  The Trolley Bus will be available this week on December 23-34, 2010.
Hop on the free Trolley and head to Downtown for an express lunch! That's right, from the Civic Center to the Artist Village, Original Mike's and more, the trolley is heading to all your favorite establishments.
For more information, click here.