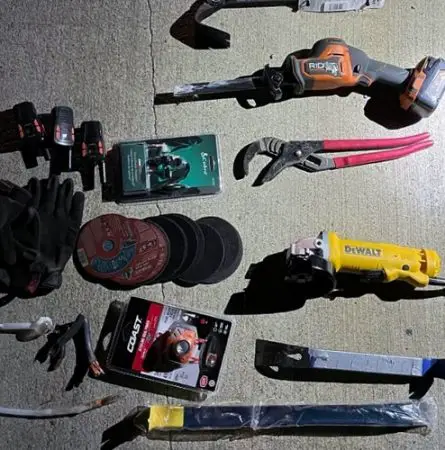 A Tustin Police Department K9 officer sniffed out a suspicious occupied vehicle in the commercial area of Walnut and Franklin during nighttime hours.
After a curious conversation, it became apparent the two vehicle occupants were in the area for nefarious activities.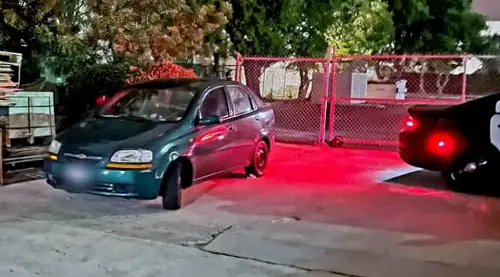 A search of the vehicle yielded a reciprocating saw, crowbars, a grinder, gloves, two-way radios, drugs, drug paraphernalia, and other contraband.
Both suspects were arrested for possession of burglary tools, conspiracy, and drug offenses.
Based on the circumstances, it appeared crimes such as vehicle theft, catalytic converter theft, and burglary were likely prevented by the proactive enforcement of the Tustin Police Officers.