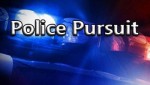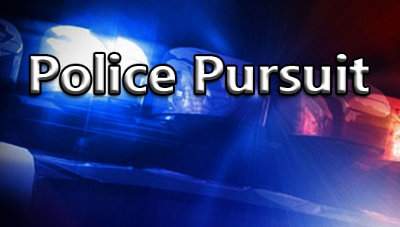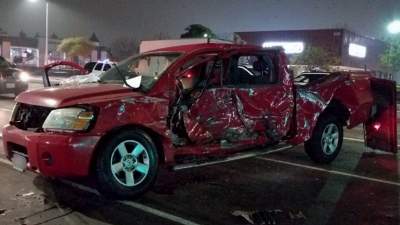 On Thursday, January 16th, 2020 at approximately 12:59 AM, Santa Ana Police Officers attempted to stop a truck driving at a high rate of speed in the area of Fairview Street and McFadden Ave. The driver of the truck failed to yield to Officers and a pursuit was initiated.
The truck continued west on McFadden traveling in the opposing lanes of traffic of McFadden Ave. As the truck was entering the intersection of McFadden Ave and Harbor Blvd on a red light, a bobtail truck was traveling north on Harbor Blvd. The bobtail truck collided into the vehicle being pursued.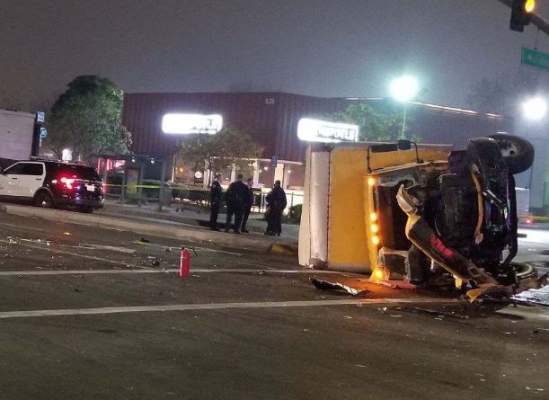 Orange County Fire Authority (OCFA) personnel responded and briefly treated the male (suspect) before he was transported by CARE Ambulance to the UCI Medical Center. The male sustained serious injuries and is in critical condition at UCI Medical Center. The driver of the bobtail truck did not suffer any injuries as a result of the crash. The truck was later determined to be stolen out of the City of Huntington Beach.
The California Highway Patrol was called and is handling the collision investigation. The Santa Ana Police Department's Collision Investigation Unit (CIU) is assisting in the investigation. Anyone possibly having information about this collision is asked to contact Corporal Daniel Carrillo at (714) 245-8346.