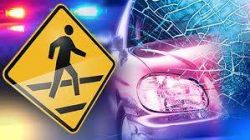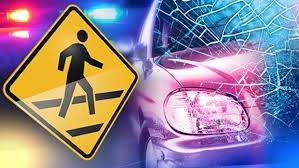 Raul Vazquez Jr., 50, of Santa Ana, was killed on Thursday morning when he was struck by a vehicle when he got out of a disabled car on the Garden Grove (22) Freeway, according to the Fountain Valley Patch.
Charlotte Nugent, 68, of Seal Beach, died at UCI Medical Center in Orange at 9:37 a.m. She was driving one of the vehicles that crashed, according to the O.C. Coroner.
Three people were injured in the accident and two of them were rushed to a trauma center after the crash happened at 7 a.m. on the eastbound 22 Freeway, near Beach Blvd., according to the Garden Grove Fire Department.
One of our readers contacted us to say that the media got the story incorrect. According to our reader Nugent had rear-ended a white pick up truck. Her car ended up facing north to south on the freeway. The pick-up truck was rendered disabled, on the shoulder of the freeway.
Vazquez and a friend where driving in his black F-150 truck. When they saw Nugent waving at all the cars to help her,  Vazquez pulled to the shoulder and stopped to help her to get out. Nugent was very badly hurt. While Vazquez was trying to get her out of her car another car that was driving very fast ran into him as the driver did not see the accident and could not stop in time.
Nugent's car spun and came to a stop facing south to north after that second collision and Vazquez lost his life. Nugent was eventually removed from the car by the fire department.
The fire department crew that first arrived at the scene of the three-vehicle collision found that the accident began with a disabled car on the shoulder.