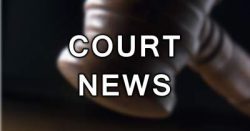 Aimee Guadalupe Lopez, 23-year-old woman, was charged Wednesday with molesting and sending illicit selfies to the 12-year-old son of a friend in Santa Ana, according to the O.C. Register.
Lopez is now facing two counts of lewd acts with a minor younger than 14 and sending harmful matter to a minor with the intent to seduce, all felonies.

The victim appears to be the son of her former friend, according to the OCDA.
Lopez appeared in court on Wednesday and is being held on $100,000 bail. She will be arraigned on Dec. 8.
Jail records indicate that Lopez is a secretary.