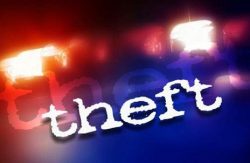 Update – the puppy has been found! The dog's owner, Nguyen Taun Thanh, tells Eyewitness News a family found him wandering along Harbor Boulevard. They contacted Thanh after seeing a Facebook post and returned the dog, according to ABC News.
A Santa Ana family is asking for the public's help in finding their 3-month-old dog after it was allegedly stolen by a suspect who reached over their fence to grab the puppy, according to ABC News.
The dog theft occurred near the intersection of N. Jackson and West 11th streets.
The puppies ran to the fence when they saw the suspect approaching, according to the family's home security video.
The video then captured the suspect as he reached over the fence, grabbed one of the puppies and took off running.
The purloined pup, named Lycan, has two different colored eyes. The police did not reveal anything else about the puppy or the suspect.
Please call the Santa Ana police if you have any information about the suspect or the stolen puppy.