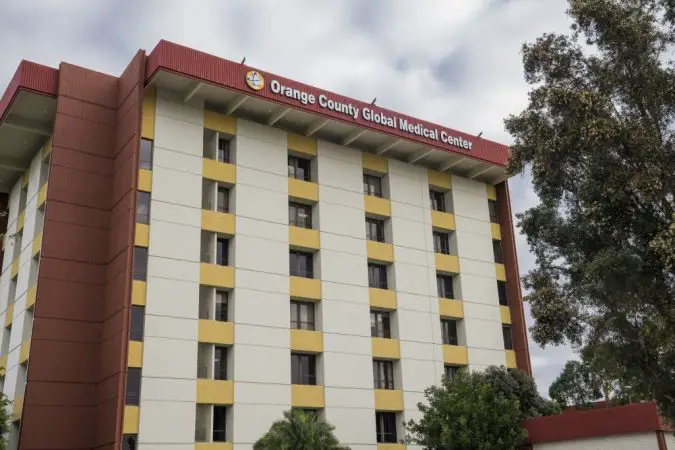 On Tuesday, September 13, 2022, at 1:45 PM, Santa Ana Police Officers responded to the area of 1800 N. Broadway regarding a hit & run traffic collision. A white van was observed fleeing the scene southbound on Broadway. An officer observed the suspect vehicle and attempted to stop it. The suspect failed to yield to officers and a pursuit ensued.
During the pursuit, a citizen reported that the driver of the suspect vehicle was armed with a handgun in his right hand. Officers deployed resources to include an armored vehicle. After pursuing the suspect vehicle for approximately 15 minutes, the suspect subsequently pulled into a business parking lot at 102 N. Main Street but refused to comply with commands from officers.
Which Santa Ana City Council candidates will you vote for this November?
Less lethal munitions and a canine were deployed and the suspect was taken into custody. The suspect (adult male) was treated at the scene for his injuries and transported to a local hospital for further treatment.
On Thursday, September 15, 2022, at 2:34 AM the suspect was declared deceased by medical personnel at OC Global Medical Center.
Investigators from the Orange County District Attorney's Office and the Santa Ana Police Department Homicide Section responded to investigate. Pursuant to Department policy, the Santa Ana Police Internal Affairs Group also responded to investigate.
The Orange County Coroner's Division is conducting an independent investigation to determine the manner and cause of the death, which is pending the results of a post-mortem examination. The identity of the arrestee is being withheld pending notification of next of kin.