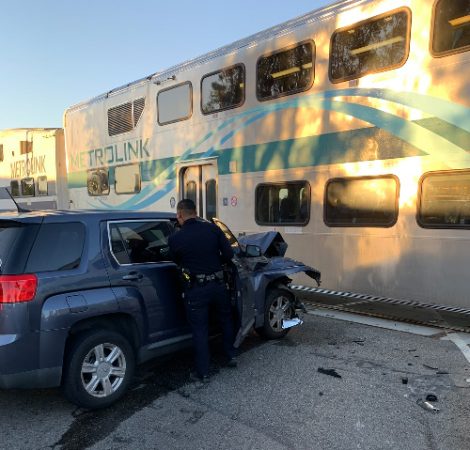 A vehicle was struck by a Metrolink train in Santa Ana this evening, after 5 p.m., at the 1800 block of E Wilshire.
One person from the car was assessed by OCFA paramedics and determined to have minor injuries. The person declined transport to a hospital.
The cause of the accident is under investigation.
Metrolink posted this response to the accident on their Twitter feed: OC Line 604 to Oceanside is holding at Orange due to train 686 striking a vehicle on the tracks between Santa Ana and Tustin. Today's Metrolink passengers with valid fare can receive reimbursement up to $50, for use of alternative transit (taxi, Uber, Lyft, etc.). Please visit http://metrolinktrains.com/qsp for details.