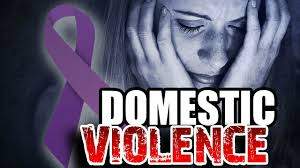 A Riverside County man named Heriberto Leon accosted his estranged 30-year-old common-law wife today in Santa Ana and tried to kidnap her but  was prevented from dragging her off by the woman's brave little 6-year-old daughter, who called 911 and summoned the SAPD, according to the O.C. Register.
The woman, the little girl and 8-year-old brother were walking to a bus stop after a soccer game at Memorial Park, when Leon drove up in a brown, four-door Chrysler Concorde and took them by surprise.
The woman had been separated from Leon for three years and in 2014 she had gotten sole custody of the children. She also had obtained a restraining order against Leon because he had a history of domestic violence.
Leon reportely got out of his car and told his estranged common-law wife, in Spanish, "You're going to pay." He then started to drag her to the passenger-side of his car. That's when her little girl called police, presumably on her mom's cell phone.
Leon pushed the woman and drove off, leaving her bruised but alive.
Anyone with information as to Leon's whereabouts is asked to call the SAPD at 714-834-4211.