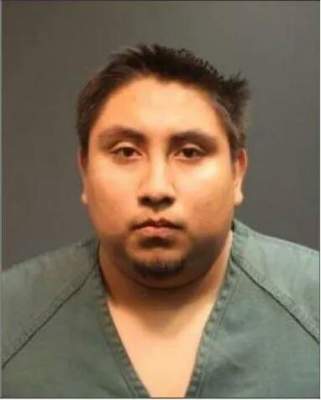 Santa Ana Police Department
Advisory: SAPD Family Crimes Detectives Arrest 22-year-old Man for Child Molestation
Believe Additional Victims May Exsist.
At approximately 12:35 AM on December 3, 2014, Santa Ana Police Family Crimes Detectives arrested 22-year-old Edwin Echeverria for multiple counts of Child Molest.
Echeverria was arrested in Costa Mesa at the 3500 block of South Harbor as he was leaving his place of employment. Echeverria is a Santa Ana resident. Eight male victims have been identified. Through interviews of these victims, detectives have learned about three additional children who might also have been victimized. Detectives are currently working to locate these children so that they can be interviewed.
Detectives estimate that the suspect began victimizing the boys in the summer of 2012. Echeverria initially befriended the victims by selling them chips, soda and other items from his Warwick Square Apartment, located in the 700 block of South Lyon Street, Santa Ana. Over time, Echeverria took advantage of the rapport and trust he had established to convince the children to engage in sexual acts with him.
The molestations occurred when the victims were as young as 10 years old. The first incident is believed to have occurred in August 2012. The most recent known incident occurred approximately two weeks ago.
Police were alerted to the crimes after the parents of one of the victims discovered evidence their minor son might be involved in an inappropriate relationship with an unknown person. Interviews of the child and subsequent investigation led to the identification of the suspect and the additional victims.
The number of victims involved is this case is extraordinary. Detectives are not aware of any other Santa Ana cases involving a single suspect targeting such a large number of victims within memory.
Sexual abuse victims are commonly reluctant to disclose abuse for fear of retaliation from the suspect or because of personal embarrassment. Because Echeverria had access to children, there may be additional victims. The Santa Ana Police Department is asking parents of children who may have had contact with Echeverria to discuss those interactions. If there is any sign of inappropriate contact with Echeverria, call Santa Ana Police Department Family Crimes detectives at (714) 245-8542 or Orange County Crime Stoppers at 1-855-TIP-OCCS.
###