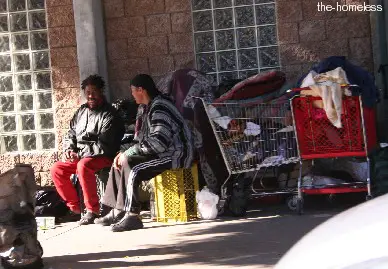 2015 Point in Time Count of the Homeless
By Orange County Supervisor Lisa Bartlett
A worthwhile event is being planned for late January 2015 that will significantly impact the future of many homeless families and individuals residing in Orange County. Every two years, the County of Orange and its non-profit partners conduct a single day count of the County's sheltered and unsheltered homeless population. The January 2013 count process determined that approximately 12,700 people become homeless in Orange County over the course of a year.
This project is undertaken to preserve over $16 million in annual federal funding for homeless programs and services. The project also serves as a means for leveraging additional funding from other government and private sources for needed homeless services and provides data to inform decision making on better service planning and delivery including Orange County's Ten Year Plan to End Homelessness.
1,500 volunteers are needed to count the homeless throughout Orange County. As Supervisor for the 5th District, I am inviting you to support the 2015 Point-In-Time Count of the Homeless effort. 5th District residents can support the 2015 Point-In-Time Count by contributing a small amount of volunteer time to assist in this effort.
Each of the five County districts will have a deployment center where volunteers will gather on the morning of Saturday, January 24, 2015 to count the homeless from approximately 4:30 am – 9:00 a.m. on the streets throughout the entire county. A short training session is required prior to the day of the count. The location of each volunteer deployment center will be posted on the Point in Time website after December 1, 2014. The location of each volunteer deployment center is as follows:
1st District – Santa Ana
2-1-1 Orange County Office
1505 E.17th Street
Conference Center, Ste. 100
Santa Ana, CA 92705
2nd District – Huntington Beach
Colette's Children's Home
7372 Prince Dr., Ste 106
Huntington Beach, CA 92647
3rd District – Irvine
Families Forward
8 Thomas
Irvine, CA 92618
4th District – Anaheim
Victory Baptist
227 N. Magnolia
Anaheim, CA 92801
5th District – San Clemente
Family Assistance Ministries
1030 Calle Negocio
San Clemente, CA 92673
###