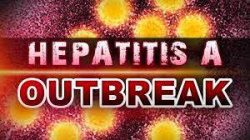 Isn't it time for Santa Ana to have a voice on the O.C. Board of Supervisors?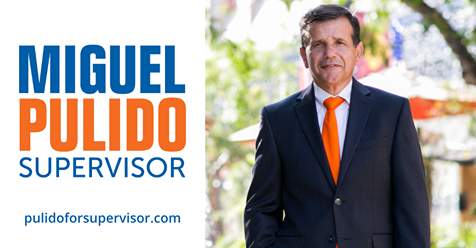 Paid for by Miguel A. Pulido for Supervisor 2020 (ID #1422663)
Is the city of Santa Ana telling us the truth about Hepatitis A?
A recent article on the homeless encampments in the Civic Center quotes Robert Cortez from the City Manager's office:
Advertisements
Advertisement
The Two Essential Aspects to Every Personal Injury Case: Liability & Damages
If you've been injured and you're not sure you have a case, give us a call 323 746-8099. Our team at Sasooness Law Group will give your case the personal attention it deserves. We work with motorcycle accidents, car accidents, uber/lyft accidents, scooter accidents, and more.
Si usted ha sido lastimado y no está seguro de tener un caso, llamenos al 323 746-8099. Nuestro equipo en Sasooness Law Group le atenderá su caso completamente en Español. Nosotros trabajamos con accidente de auto, accidente de uber/lyft, accidentes de moto, y mas.
@ Sasooness Law Group https://www.facebook.com/SasoonessLawGroup/
"Cortez said city leaders are concerned about disease as a statewide outbreak of hepatitis that started in a San Diego homeless encampment and spread to Los Angeles and beyond. So far 672 have been reported statewide, but none in Orange County."
Yet a September article on hepatitis A outbreaks in Southern California states differently:
"There have been 13 cases of hepatitis A in Orange County so far this year, according to the Health Care Agency. Of those, one had a history of homelessness and contracted the virus after spending time in San Diego. That individual's symptoms have since resolved."
And the OC Health Care Agency admitted in a July 26, 2017 advisory that "since the beginning of May 2017, five cases of HAV infection (including the case described) have been diagnosed in Orange County residents with no history of travel or other apparent HAV exposure. The cases are all adult males with an age range of 32-57. Illness onset dates ranged from May 2 to July 7."
The OC Health Care Agency also recommended, in a Sep. 20, 2017 community agency advisory that "Given the outbreaks currently occurring in multiple counties in California, OCHCA is recommending Hepatitis A vaccine for all persons who are homeless or use illicit drugs in Orange County aged one (1) year or older."
Hepatitis A is a deadly virus that can easily be spread among people, and unsanitary conditions make it easier to spread. In San Diego, 19 people have died from Hepatitis where over 500 cases have been confirmed, according to the L.A. Times.
The O.C. Health Care Agency recently admitted that there have been 13 confirmed Hepatitis A case in Orange County this year, so why would our City of Santa Ana staff provide false information regarding a deadly easily communicable virus?
It wouldn't be the first time the city gave us false information regarding public safety. Last year, the city tried to tell us crime was down in Santa Ana even though we all see crime happening everyday with our own eyes.
City Council member Sal Tinajero even tried to tell us there had only been 26.5 shooting incidents last year and he still hasn't explained how there could be half of a shooting.
The #1 priority for any city is Public Safety. The City of Santa Ana needs to be truthful with us, and stop trying to tell us everything is fine when that is clearly not the case.