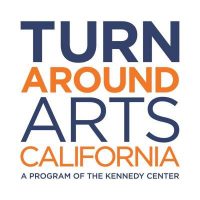 Two Santa Ana Schools, Willard Intermediate School and Sierra Preparatory Academy, are demonstrating their continued commitment to the arts during school closures through their ongoing partnership with nonprofit organization Turnaround Arts: California (TACA).
Students at Willard Intermediate School are participating in digital art challenges through social media. Teachers are attending TACA's virtual professional development training, learning strategies for integrating the arts during remote schooling.
At Sierra Preparatory Academy students take virtual field trips to art museums around the world. PE and Drama teachers are incorporating dance into distance learning, and teachers are attending TACA's arts integration virtual professional development training.
Turnaround Arts: California also connects established artists with partnered schools. Last year the Sierra Preparatory Jazz Band visited Mark Ronson's studio and with his help recorded a version of "Stand By Me". At Willard Intermediate the dance team choreographed and performed a piece to the music of UK musician BANNERS. See his heartwarming response here.
It's not just about the arts; it's about how to make a vital connection in schools that are, even in the best of times, challenged by income and racial inequities. It's about finding ways to speed the learning of literacy, math, and basic skills. The arts can do this even when other ways fail; helping students engage, manage stress, connect, and even find joy. This is no small accomplishment in districts where few have proper access to the internet or personal computers; for many teachers just being able to speak with their students is a challenge enough.
These programs are supported by private funders including Elizabeth Segerstrom whose family has long ties to the community; her husband, Henry Segerstrom, and his sister Ruth Ann Moriarty, are both alumni of Willard Intermediate School.