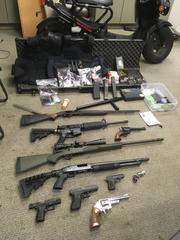 Costa Mesa Police Department

Advisory: Anonymous tip lead CMPD to suspects in possession of narcotics, weapons, and stolen scooter from Costa Mesa

Incident/DR#:17-15008

COSTA MESA, Calif. – The Costa Mesa Police Department (CMPD) arrested three people for unlawful possession of narcotics, weapons, and a stolen scooter, after receiving an anonymous narcotics tip.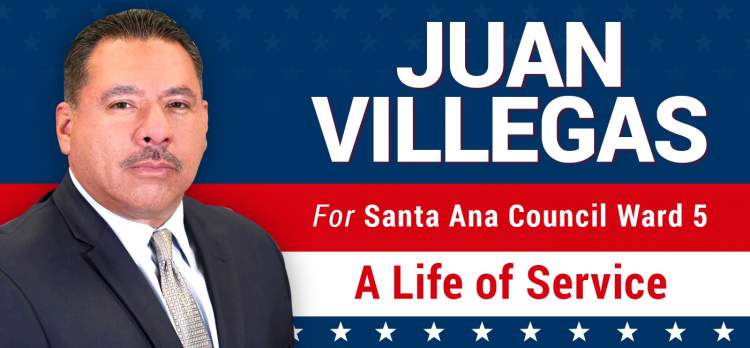 Prior to Nov. 10, 2017, CMPD detectives received an anonymous tip about unlawful possession of narcotics.
On Nov. 10, 2017, CMPD detectives conducted a probation compliance check on Wohlford at his residence on the 2200 block of West Broadway in Anaheim, where he lived with his girlfriend, Ross, and their roommate, Ellithorpe. Detectives observed Wohlford conducting drug transactions in the parking lot and detained him.
Detectives then searched Wohlford's residence and found over $3,000 in cash, approximately 101 grams of heroin, approximately 12 grams of methamphetamine, as well as ecstasy, cocaine, muscle relaxers, and drug paraphernalia. Detectives also located four high-capacity magazines, ammunition, a ballistic vest inside the residence, and a Honda Ruckus scooter, which had been reported stolen out of Costa Mesa on Oct. 10, 2017. Wohlford, Ross, and Ellithorpe were promptly arrested with no incident.
During the investigation, detectives discovered that Wohlford had a storage unit at a separate location in Anaheim. They served a search warrant for the unit and found six handguns, two shotguns, a bolt-action rifle, various boxes of ammunition, and an AR-15 assault rifle. One of the handguns, a .40 caliber Glock, was reported stolen out of Santa Ana, and the Smith & Wesson .44 Magnum handgun had been reported stolen out of Huntington Beach. A second ballistic vest was also recovered.
The owner of the Ruckus was notified over the weekend that the scooter was recovered and was ready to be returned to the Costa Mesa resident.
Arrestee: Jerit Ray Wohlford, 26, Anaheim. Arrest Charges: Possession of heroin with intent to sell, possession of cocaine with intent to sell, unlawful possession of methamphetamine with intent to sell, unlawful possession of ecstasy with intent to sell, receiving stolen property – firearms, grand theft auto, possession of high-capacity magazine, possession of an assault weapon, drug addict in possession of a firearm, and conspiracy to commit a felony
Arrestee: Mychelle Renee Ross, 25, Anaheim. Arrest Charges: Possession of heroin with intent to sell, possession of cocaine with intent to sell, unlawful possession of methamphetamine with intent to sell, unlawful possession of ecstasy with intent to sell, and conspiracy to commit a felony
Arrestee: Brighton Ellithorpe, 33, Anaheim, arrested on two outstanding warrants and is out of custody after posting $10,000 bail on Nov. 11, 2017