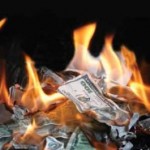 Did you know that the Santa Ana City Council, like the City Councils in Anaheim and in Garden Grove, has committed to giving thousands of taxpayer dollars to luxury hotel developers as an incentive for them to build four or five star hotels here in Santa Ana
The Santa Ana City Council approved this scheme unanimously this Tuesday night. The proposal offers "high-rated hotel developer 50 percent of the new incremental hotel visitors' tax the property generates, for up to 15 years."
Santa Ana currently imposes an 11 percent hotel visitors' tax on hotel and motel guests, which is projected to yield $9 million by the end of fiscal year 2015-16.
To make matters worse, the Santa Ana program is chock full of carve-outs to unions, requiring developers accept "labor peace agreements, wage standards and local hiring," according to the O.C. Register.
Those "labor peace agreements" mean that the hotel developers will not be able to hire local workers unless they belong to trade unions. What that means is a large out of town developer could build a hotel in town using only union labor that may not even live in the area.
The question one must ponder is why the City Council believes that giving away piles of money will compel development?  At the end of the day the hotels will have to be profitable and it is highly dubious that visitors will want to spend hundreds of dollars to stay in a town with runaway crime.
Remember that family that stayed at a Santa Ana hotel recently only to wake up to the horror of finding out that their rented U-Haul truck had been stolen overnight? With all their belongings in it?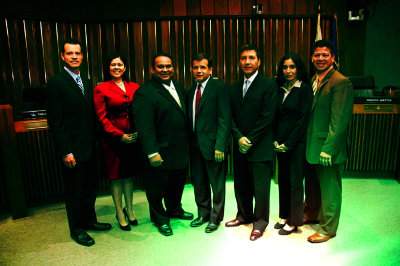 If the Santa Ana City Council wants to encourage development in our city they should start by making our city safer. No one is going to want to visit a city that is not safe. How many more out of towners have to die in Downtown Santa Ana before the City Council gets a clue?
Making our city more business friendly in general would also be a good idea. It is too expensive to open a business here and many of our city administrators are overpaid. You can blame the City Council for that too!
And perhaps that is the problem. We have a City Council that lacks business experience. Two of our Council Members are lifelong public school teachers. Three more of them work in the non-profit sector. One is a lawyer. And one is an engineer who spends his time consulting on business projects. How can this City Council be expected to understand what motivates business owners when our City Council is populated by politicians who have, for the most part, never run a business or even worked in the private sector?
Fortunately we will have a chance in November to replace a few of these Council Members. That will do more to help our city than forking over thousands of dollars to fat cat hotel developers!