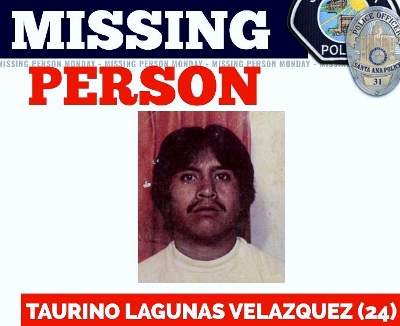 Missing Person: Taurino Lagunas Velazquez (24)
On 07/30/2016, a family member reported Taurino missing to Santa Ana Police Department. The family had not heard from Taurino since sometime in 1987. Taurino came to the United States from Mexico in 1985 and was reportedly working and living in Santa Ana. He kept in regular contact with his family in Mexico but suddenly all communication stopped in 1987.
Anyone with information on the whereabouts of Velazquez are asked to contact Investigator Jurado at (714) 245-8353 or Detective Garcia at (714) 245-8408.