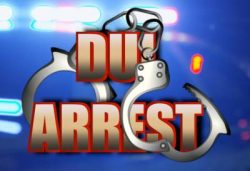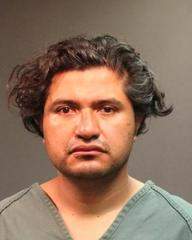 Suspect: Albert Solano Diaz (38) Santa Ana
On Wednesday, April 24, 2019 at approximately 12:01 AM, a Santa Ana Police Officer was traveling south on S. Standard Avenue when he came across a female lying in the roadway just north of E. Edinger Avenue.
Upon contacting the female, the officer found her to be unconscious and not breathing. Orange County Fire Authority (OCFA) personnel responded and attended to the victim before she was transported to an area hospital with critical injuries.
Officers conducted an area check and found an unoccupied vehicle with major front end damage in the immediate area and observed a male walking away from the general area. The male was detained and found to be intoxicated. Video surveillance footage showed the male getting out of the vehicle and walking away just before officers locate it.
The male observed walking away from the vehicle was identified as Alberto Solano Diaz. Diaz was ultimately arrested for investigation of DUI. He was booked into the Santa Ana City Jail for (felony) DUI causing injury and (felony) Hit & Run. The female pedestrian remains unidentified and in extremely critical condition. The collision continues to be investigated and alcohol is believed to have played a role.
The Santa Ana Police Department's Collision Investigations Unit (CIU) responded to the collision and handled the investigation. Anyone having possible information about this collision is asked to contact the Santa Ana Police Corporal Brett Nelson at (714) 245-8208.