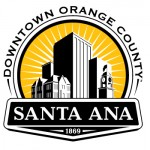 NOTICE OF SANTA ANA COMMUNITY MEETING BUDGET OUTREACH MEETING
SANTA ANA, CA (October 23, 2013) – NOTICE IS HEREBY GIVEN:That in accordance with the Sunshine Ordinance, the City of Santa Ana's Finance Department and City Manager David Cavazos will hold aBudget Outreach Community Meeting on Tuesday, October 29, 2013 at 6:00 p.m. in the Council Chamber, 22 Civic Center Plaza, Santa Ana, California.
Finance staff will address the following items:
– Overview of the City's overall budget structure
– Year-end review of the FY2012-13 budget
– Fiscal year 2013-14, 1st Quarter update
All persons interested in this matter are invited to attend the community meeting.
For more information, contact Finance and Management Services at (714) 647-5420.
BUDGET INFORMATION:
Prior Fiscal Year Budgets: