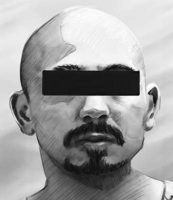 ORANGE COUNTY DISTRICT ATTORNEY NEWS RELEASE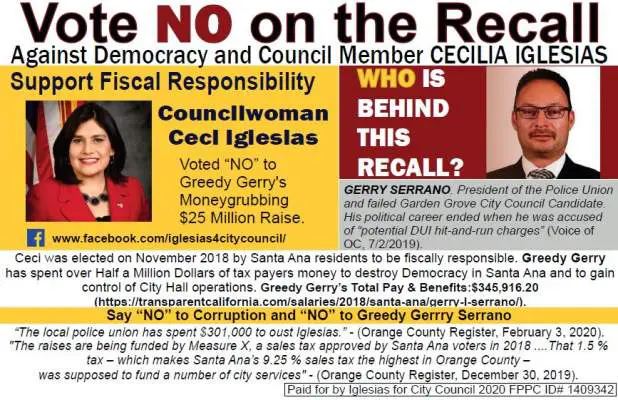 FOR IMMEDIATE RELEASE
Isn't it time for Santa Ana to have a voice on the O.C. Board of Supervisors?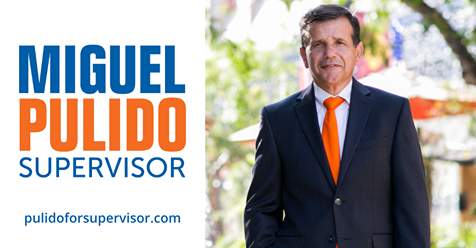 Paid for by Miguel A. Pulido for Supervisor 2020 (ID #1422663)
Case # 05CF3926
Advertisement
Is your employer a mess? Call Sasooness.
In the state of California for every 5 hours worked an employee must get a 30 minute, uninterrupted lunch break. For every 3 hours worked an employee must get an uninterrupted 10-minute rest break. Working over 8 hours in a day or 40 hours in a week is due overtime. Don't let your employer screw you! Give us a call at 323 746-8099.
En el estado de California por cada 5 horas de trabajo su patrón le debe permitir tener un receso de media hora sin interrupciones. Si trabaja más de 8 horas en un día o más de 40 horas de trabajo en una semana su patrón le debe pagar tiempo y medio. No deje que su patrón abuse de su trabajo. No importa que no tenga papeles. Usted tiene derechos. Llamenos al 323 746-8099.
Date: December 22, 2017
GANG INFORMANT SENTENCED TO 17 YEARS IN STATE PRISON FOR 2005 ATTEMPTED MURDER OF RIVAL GANG MEMBER
*Sentence reduced based on testimony that led to federal and state convictions of 79 gang members affiliated with the Mexican Mafia; FBI in collaboration with U.S. Attorneys' Office request leniency in detailed letter
SANTA ANA, Calif. – Oscar Daniel Moriel, a gang informant, was sentenced today to 17 years in state prison for the attempted murder of a rival gang member in 2005. The defendant's informant work and testimony led to the federal and state convictions of 79 criminal street gang members affiliated with the Mexican Mafia, a notorious Hispanic prison gang infamous for their violence and criminal enterprise, and resulted in dozens of prison sentences totaling 293 years.
All of these cases involved complex and difficult to prove gang crimes and many would not have been able to be successfully prosecuted without Moriel's cooperation and testimony.
Defendant: Oscar Daniel Moriel, 37, Santa Ana
Pleaded guilty today to:
One felony count of attempted murder
Sentencing Enhancement
Personal use of a firearm
Sentence: 17 years in state prison
Co-defendant Luciano Hernandez, 28, pleaded guilty on May 7, 2010, to one felony count each of attempted murder and street terrorism, with sentencing enhancements for the personal use of a firearm, vicarious discharge of a firearm by a gang member causing great bodily injury, and criminal street gang activity. Hernandez was sentenced to 12 years and eight months in state prison. Hernandez did not cooperate with law enforcement.
In a detailed letter to the Honorable Patrick H. Donahue, the Federal Bureau of Investigation (FBI) in collaboration with the U.S. Attorneys' Office requested leniency at Moriel's sentencing as a result of the defendant's ongoing cooperation and assistance in identifying multiple criminal street gang members affiliated with the Mexican Mafia. The Orange County District Attorney's Office (OCDA) gave great deference to the FBI's and U.S. Attorney's request. The full letter may be found here.
Circumstances of the Case
On Oct. 27, 2005, John Doe was driving eastbound on Hobart Street near Cypress Avenue in Santa Ana. Luciano Hernandez was seated in the front passenger seat of the vehicle and Oscar Moriel was seated in the rear passenger area.
At approximately 5:30 p.m., the defendants pulled over alongside the victim on the north sidewalk of Hobart.
Moriel exited the vehicle and shot the victim, who was a known member of an enemy gang.
Moriel ran back to the vehicle fled the scene with John Doe and his co-defendant.
The Santa Ana Police Department investigated this case and arrested Moriel on June 22, 2006.
Despite numerous attempts by the OCDA, the victim remains uncooperative and has refused to contact the OCDA or appear in court.
Background
At the instruction of violent Southern Hispanic street gangs affiliated with the Mexican Mafia, dozens of inmates housed in Orange County Jail and Orange County Theo Lacy Facility frequently direct assaults and murders against enemies of the Mexican Mafia. The Southern Hispanic gangs controls prisons and jails by inciting fear in other inmates and derives money from outside criminal street gang activity. The gangs also controls highly profitable drug trafficking in jails and prisons statewide. The population of these types of dangerous inmates in county jails increased due to prison realignment and overcrowding.
Oscar Moriel's Role with FBI Operation Black Flag
In 2009 and 2010, the FBI led local law enforcement agencies from the Santa Ana Gang Task Force in an investigation of Orange County criminal street gangs operating under the authority of the Mexican Mafia. During the course of the investigation, Moriel, who was in custody at the Orange County Jail at the time, agreed to cooperate with the FBI's federal investigation and began providing information relating to ongoing, uncharged criminal activities of violent street gangs operating within Orange County. Moriel assisted the FBI's federal investigation for approximately 14 months, from approximately July 2009 to September 2010. During that time, he was the primary informant assisting the FBI's investigation, and he obtained evidence critical to the investigation and the federal charges that arose from that investigation.
Moriel testified in four trials and one hearing, during which he indicated he was a participant in various gang murders. Law enforcement thoroughly followed up on the information but was unable to substantiate such incidents or locate any victims which fit the criteria stated by Moriel in his testimony. Without a "corpus" or a body of the crime, law enforcement was unable to proceed with prosecution.
During his cooperation, Moriel provided information and other assistance to the FBI and investigators on a weekly basis. Moriel took care to document investigative contacts in handwritten notes, which he provided to investigators. The information included, among other things, the following: (1) jailhouse "kites," which were passed to him at the Orange County Jail, where members of Southern Hispanic street gangs affiliated with the Mexican Mafia were directing assaults and murders against enemies of the Mexican Mafia; (2) assistance in interpreting and explaining the intercepted "kites;" (3) intelligence regarding the Mexican Mafia's activities inside the Orange County Jail, including the leadership and the structure in place within the jail system; and (4) the identities of individuals responsible for unsolved gang-related shootings and murders in Orange County. To assist investigators in gathering related evidence, Moriel also made consensually recorded telephone calls to subjects of the investigation to discuss Mexican Mafia activities.
Some of the most culpable defendants including the FBI investigation's primary target, Mexican Mafia boss Peter "Sana" Ojeda, received 15 years in federal prison.
###
TONY RACKAUCKAS, District Attorney
Susan Kang Schroeder, Chief of Staff
Office: 714-347-8408
Cell: 714-292-2718
Michelle Van Der Linden,Spokesperson
Office: 714-347-8405
Cell: 714-323-4486