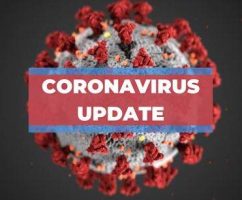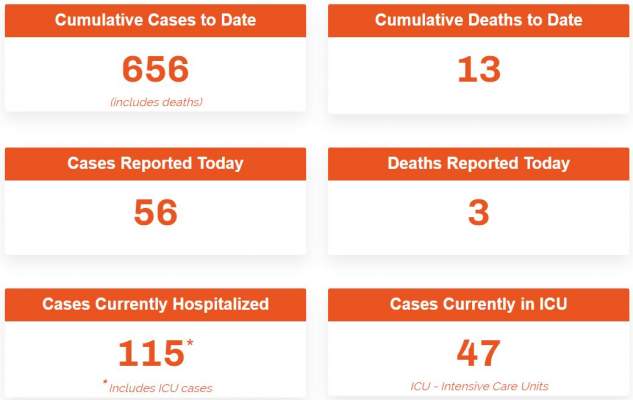 The O.C. Health Care Agency is now reporting 40 cases of COVID-19 in Santa Ana and a total of 656 cases Countywide. More ominously deaths rose to a total of 13 with three reported in the past day. 115 patients are currently hospitalized in Orange County and of those 47 are in Intensive Care Units.
Amazingly some of our readers continue to believe this is a fake crisis even as there are 10,030 confirmed cases of COVID-19 reported in California along with 216 deaths. The CDC reports that there are now 213,144 cases in the U.S. and a total of 4,513 deaths.
Here is how some of the other big cities in Orange County are faring:
Irvine reports 65 cases
Anaheim reports 60 cases
Newport Beach reports 60 cases
Laguna Beach reports 28 cases
Buena Park reports 21 cases
Orange reports 19 cases
Garden Grove reports 15 cases
Costa Mesa reports 14 cases
While COVID-19 is a disease that can cause serious illness and death, and those 65 and older or those with underlying health conditions are most vulnerable, studies by the World Health Organization estimate that approximately 80% of persons with COVID-19 have a mild illness that resolves. The remaining persons with COVID-19 have more severe illness that may lead to hospitalization, delayed recovery and occasionally death. It is important to follow the state and local health official orders and guidance, which will help to protect all of us, especially the most vulnerable in our community.
HOW TO PROTECT YOURSELF
Here are 6 ways to protect yourself and family, according to the California Department of Public Health:
• Wash hands with soap and water for at least 20 seconds.
• Avoid touching eyes, nose or mouth with unwashed hands.
• Cover a cough or sneeze with your sleeve, or disposable tissue. Wash your hands afterward.
• Avoiding close contact with people who are sick.
• Stay away from work, school or other people if you become sick with respiratory symptoms like fever and cough.
• Follow guidance from public health officials.
Slow the Spread: CLICK HERE to read the CDC guidelines on coronavirus