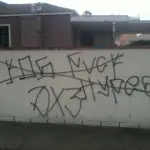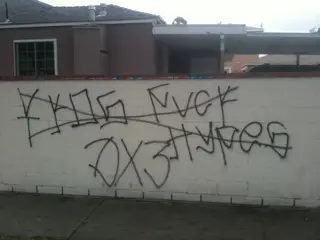 Dear Neighborhood Leader:
I would like to invite you to the next Com-link meeting scheduled for Thursday, May 26, at 7:00 pm in the Santa Ana Police Department Community Room.
The main topic at the meeting will be presented by SAPD Sergeant Lorenzo Carrillo on Gang Enforcement in the Santa Ana neighborhoods. Sergeant Carrillo will also be discussing the effect of the current injunction as well as the general level of gang activity.
Administrative Chief / Fire Marshal Lori Smith from the SAFD will talk about their plans to address fireworks in 2011. Will Hayes, Maintenance Service Manager, of the Public Works Agency will be discussing the new contractor for graffiti removal. Councilmember Sal Tinajero will be addressing the meeting as part of our "Meet a Councilmember Series" and we will be recognizing David Ream, Santa Ana's long time retiring City Manager.
As you can see we have a full agenda and look forward to seeing you at the meeting. The general Com-link meeting is open to all neighbors in the City of Santa Ana. We would like see at least one representative for each Neighborhood Association (NA). Please feel free to email me at sum1@artnet.net or call me at 714-277-9762 if you have any questions or need directions.
Remember the purpose of Com-link is supply you with information to be given out to your neighborhood. This cannot be done if your NA is not represented.
With that, I hope to see you on Thursday May 26th.
Sincerely Yours,
Carl Benninger, Com-Link Chairperson 2010-2011
PS: At the June meeting we will be holding elections for four position on the Com-Link Board. Any one interesting in running for the board and meets the requirements can complete the Board nomination form that will be available at the May meeting or by contacting Margarita Macedonio of the City of Santa Ana at mmacedonio@santa-ana.org.