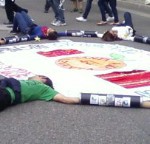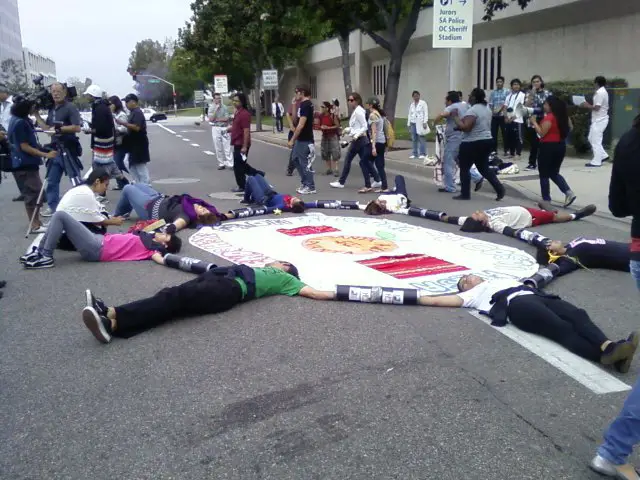 Here is an update on the brave students, known as the "Santa Ana Eight," who protested the Arizona racial profiling law, S.B. 1070, here in Santa Ana, at the federal building, courtesy of their Facbook page entitled "Todos Somos Arizona:"
Thanks everyone for their support. Today the Santa Ana 8 appeared in court for their arraignment hearing. First victory, we as a community were able to successfully complete this action. Second victory, the Santa Ana 8 were released without paying bail and released under OR thanks to the community support. Third victory, Orange County D.A. refused to press charges, thanks to all those who called and wrote letters. Fourth victory, all the misdemeanors were dropped and we were charged with 1 infraction by the City of Santa Ana, thanks once again to all. Total amount charged $211 each, due October (211*8=$1688).
The Santa Ana 8 will be having fundraisers in order to raise the funds needed; once again we need the community support, if anyone can contribute please contact anyone from the Santa Ana 8 Collective. I am honored to have been born and raised in Santa Ana, thank you everyone for making Santa Ana so beautiful and standing as a community.
"DE ARIZONA A COSTA MESA, LAS LEYES RACISTAS TERMINAN AQUI, PUEBLO AGUANTA, SANTA ANA SE LEVANTA!!!
Memo to Mayor Miguel Pulido and our City Council – please break out the checkbooks and help these students pay their City of Santa Ana infractions!