City of Santa Ana, Downtown Orange County Community Advisory: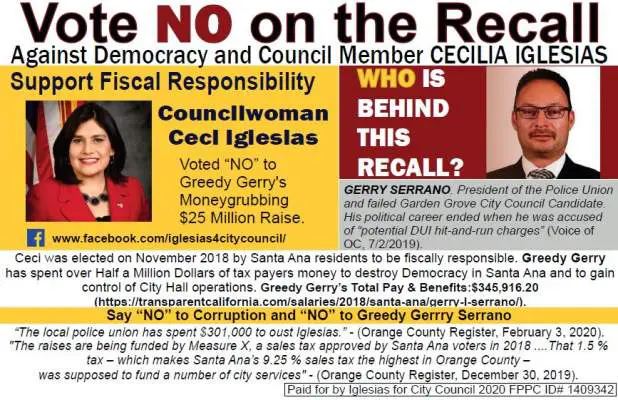 SANTA ANA PUBLIC LIBRARY CELEBRATES: Children's Day/Book Day
Isn't it time for Santa Ana to have a voice on the O.C. Board of Supervisors?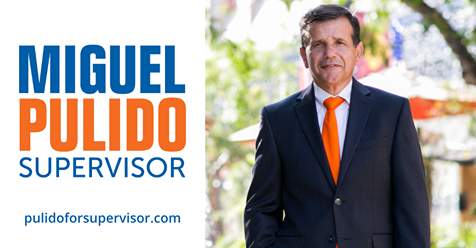 Paid for by Miguel A. Pulido for Supervisor 2020 (ID #1422663)
SANTA ANA, CA (April 16, 2013) – As the nation's population continues to become more diverse, Santa Ana Public Library will join hundreds of libraries across the country in celebration of Día de los niños/Día de los libros (Children's Day/Book Day). The celebration, which will take place at the Main Library on Saturday, April 27, 2013 from 10:30 a.m. to 3:00 p.m., will showcase a variety of fun-filled activities and services for children and their families.
Advertisement
Is your employer a mess? Call Sasooness.
In the state of California for every 5 hours worked an employee must get a 30 minute, uninterrupted lunch break. For every 3 hours worked an employee must get an uninterrupted 10-minute rest break. Working over 8 hours in a day or 40 hours in a week is due overtime. Don't let your employer screw you! Give us a call at 323 746-8099.
En el estado de California por cada 5 horas de trabajo su patrón le debe permitir tener un receso de media hora sin interrupciones. Si trabaja más de 8 horas en un día o más de 40 horas de trabajo en una semana su patrón le debe pagar tiempo y medio. No deje que su patrón abuse de su trabajo. No importa que no tenga papeles. Usted tiene derechos. Llamenos al 323 746-8099.
Día de los niños/Día de los libros (Children's Day/Book Day), known as Día, is a celebration of children, families, and reading that culminates every year on April 30. The celebration emphasizes the importance of advocating literacy for children of all linguistic and cultural backgrounds.
Día is an enhancement of Children's Day, which began in 1925. Children's Day was designated as a day to bring attention to the importance and well-being of children. In 1996, nationally acclaimed children's book author Pat Mora proposed linking the celebration of childhood and children with literacy to found Día de los niños/Día de los libros.
"Libraries are part of the American Dream, places that support family, education, self-help and lifelong learning," said Lupita Vega, who is the Principal Librarian of the Youth Services Department at the Santa Ana Public Library, "Through literacy events like Día, libraries are working with parents and community members to raise avid readers."
The event is free for everyone to attend. Santa Ana Public Library will offer a resource fair, free book and toy giveaways, music, a "Buy One, Get One Free" Scholastic Book Sale, opportunity drawings, train rides, face painting, and games. The event will include local authors and special performances by Polynesian Dancers, Fantastick Patrick and Hikari Taiko Drummers. Also featured will be a performance of Craig Inglis' book "Lucky", and traditional Mexican and Chinese dance performances.
For more information on Santa Ana Public Library's Día event, please call Youth Services at (714) 647-5258 or visit http://santa-ana.org/library/youthservices/childrensday.asp.
THE SANTA ANA PUBLIC LIBRARY IS LOCATED AT:
26 CIVIC CENTER PLAZA (corner of Civic Center and Ross)
***************************************