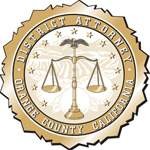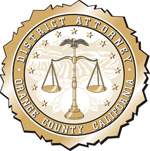 ORANGE COUNTY DISTRICT ATTORNEY PRESS RELEASE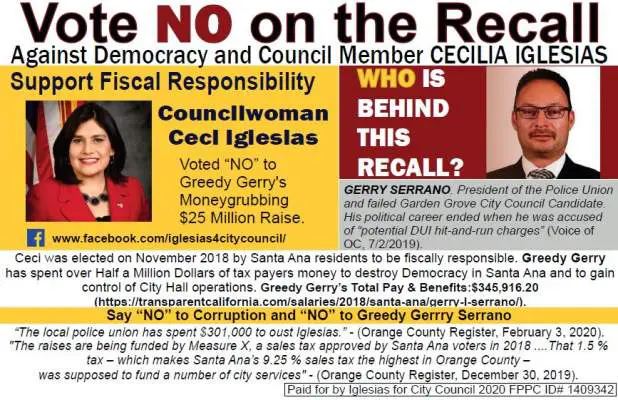 Date: January 30, 2016
Isn't it time for Santa Ana to have a voice on the O.C. Board of Supervisors?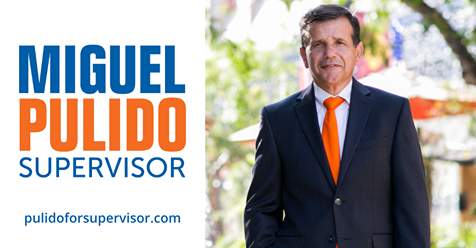 Paid for by Miguel A. Pulido for Supervisor 2020 (ID #1422663)
OVER 50 OCDA PERSONNEL INVOLVED IN HELPING TO CAPTURE AND PREPARING CASES FOR PROSECUTION RELATING TO THE JAIL ESCAPE
Advertisement
Is your employer a mess? Call Sasooness.
In the state of California for every 5 hours worked an employee must get a 30 minute, uninterrupted lunch break. For every 3 hours worked an employee must get an uninterrupted 10-minute rest break. Working over 8 hours in a day or 40 hours in a week is due overtime. Don't let your employer screw you! Give us a call at 323 746-8099.
En el estado de California por cada 5 horas de trabajo su patrón le debe permitir tener un receso de media hora sin interrupciones. Si trabaja más de 8 horas en un día o más de 40 horas de trabajo en una semana su patrón le debe pagar tiempo y medio. No deje que su patrón abuse de su trabajo. No importa que no tenga papeles. Usted tiene derechos. Llamenos al 323 746-8099.
*Arraignments on captured escapees will likely be on Monday, Feb. 1, 2016
SANTA ANA, Calif. – More than 50 Orange County District Attorney Office (OCDA) personnel were involved in the assistance of the investigation and the preparation for the cases relating to the jail escape. On Monday, Feb. 1, 2016, we will discuss any charges other individuals face due to their involvement in the escape of Bac Tien Duong, 43, Hossein Nayeri, 37, Newport Beach, and Jonathan Tieu, 20, Fountain Valley, through planning, assistance during the escape, or harboring the three inmates after the fact. The investigation is ongoing. As soon as a court date, time, and location is set for the arraignments of the escapees, we will announce the information.
"Kudos to Sheriff Sandra Hutchens, all law enforcement, the media, and the public for working together to bring these three escaped inmates to justice with no civilian or police getting hurt or killed. By all of us working together, these escapees ran out of rocks to hide under," said District Attorney Tony Rackauckas.
The OCDA has been working on the escape of the three inmates in four different aspects by writing and approving search warrants, entering international warrants with Interpol, providing legal expertise throughout the investigation, and providing dozens of OCDA Investigators to the Orange County Sheriff's Department (OCSD) in assisting in their investigation and surveillance.
The OCDA personnel worked around the clock, including:
Reviewing and approving over 60 search and arrest warrants and coordinating with the court involving complicated legal issues dealing with social media technology as well as physical locations
Providing legal expertise during interviews of arrestees
Provided three surveillance teams 24/7 and other intermittent surveillance support
Assigned one OCDA Investigator to U.S. Marshals Service, Investigations, Fugitive Task Forces
Provided witness and law enforcement personnel with protection and relocation
Coordinated with local police departments, who provided local support to OCSD by conducting interviews and residence/neighborhood checks
Provided a crime analyst who worked with the Orange County Intelligence Assessment Center (OCIAC)
###
TONY RACKAUCKAS, District Attorney
Susan Kang Schroeder, Chief of Staff
Office: 714-347-8408
Cell: 714-292-2718