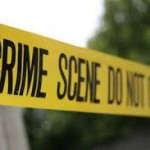 Fatal Traffic Collision and Officer Involved Shooting
On 10/13/2017 at 11:34 PM, Fountain Valley Police Officers responded to a fatal traffic collision at Magnolia and Mint. While investigating the fatal collision at 5:16 AM, a suspect driving a black Dodge pick-up truck drove at officers and through the fatal traffic collision scene. The suspect turned around and drove at officers a second time, and an officer involved shooting occurred.
The suspect fled the area and was stopped by officers at Bushard, south of Edinger, where he was arrested. No officers were injured and the male suspect was transported to a local hospital for non-life threatening injuries.
The area the fatal collision occurred is at the jurisdictional boundaries of the cities of Fountain Valley and Westminster. It was determined the fatal collision occurred within the City of Fountain Valley and the officer involved shooting occurred within the City of Westminster.
Personnel from the Fountain Valley Police Department, Westminster Police Department, and the Orange County District Attorney's Office are involved in the ongoing investigation.
For information regarding the fatal traffic collision contact the Fountain Valley Police Department at 714-593-4485.Anyone with information is urged to call the Westminster Police Department Detective Bureau at 714-898-3315. Anonymous tips can also be given to Orange County Crime Stoppers by calling 1-855-TIP-OCCS or by logging on to Crimestoppers.org.