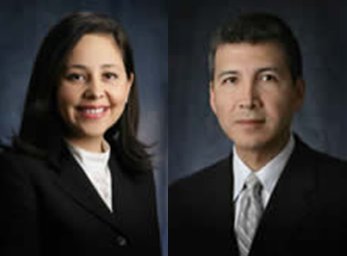 "Los Amigos, a community organization that serves Latinos, asked the Orange County grand jury to look into Mayor Miguel Pulido's connections to a business that twice received key approvals from the city," according to the O.C. Register.
Pulido's worst nightmare has come true.  He has confided to friends that he is in fear of a grand jury investigation – and here it is.
Pulido's mayoral opponent, Alfredo Amezcua, is a longtime member of Los Amigos.  But I truly doubt that Amezcua will be allowed to become our next Mayor – even if Pulido goes down.
I expect that Santa Ana Mayor Pro Tem Claudia Alvarez will run for Mayor if Pulido opts to retire from the City Council.  And if Pulido is forced out of office, Alvarez will be appointed to fill out his term, by the other Council Members.
If Alvarez opts to stay put, it is likely that Councilman Vincent Sarmiento will be the backup choice. 
Will other candidates jump into the mayoral race if Pulido is out?  You bet.  It will be a full contact scrum! 
Pulido obviously stayed in office too long.  He could have moved on to higher office years ago.  Now he is looking into the abyss…