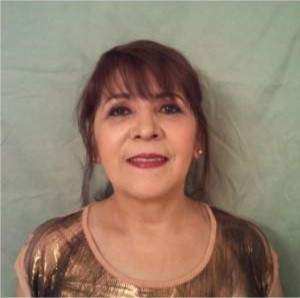 GRACIELA PULIDO HONORED WITH FAIRHAVEN'S OLIVER HALSELL CARE AWARD 
Rancho Santa Margarita resident honored for service to the senior community
Rancho Santa Margarita, Calif. – July 24, 2013 – Family has always been the most important part of Graciela Pulido's life. The Columbian-born mother of two values every minute spent with her loved ones and extends considerable kindness to everyone fortunate enough to be part of her family. However, the Rancho Santa Margarita resident's family circle goes far beyond her blood relatives and encompasses the many special seniors she cares for at Rancho Santa Margarita's Park Terrace senior living facility.
Pulido is being honored as the July recipient of Fairhaven's Oliver Halsell Care Award. Fairhaven, an Orange County mortuary and memorial park with locations in Santa Ana and Mission Viejo, created the recognition program in 2012 to pay tribute to individuals who have demonstrated exceptional care in their profession, community and the world at large.
As a resident assistant, Pulido cares for a group of 10-15 residents each day, attending to any and all needs that arise from the time they awake in the morning to when they retire at the end of the day. Her job is to help them live their daily lives in the most comfortable and healthy way possible.
While Graciela's shift ends when the residents' day is over, her passion for caring is a 24-hour job. "As a caregiver my job is not just to care 'for' them, but also to care 'about' them," says Pulido. "They are always on my mind, even when I am not at work."
This depth of caring is demonstrated every day when she arrives for work with what her colleagues say is a "smile on her face and a bounce in her stride."
"Graciela shows us that the true essence of caring is not demonstrated through one's actions alone, but also through their spirit," says Marla Noel, President of Fairhaven. "She demonstrates the joy and fulfillment that is found in being a caregiver."
According to Pulido, caring begins with understanding. "It's about knowing what a person needs by putting yourself in their shoes. Once you understand them, you can truly help them."
Pulido will be honored at Fairhaven's Oliver Halsell Care Awards banquet in the fall at Fairhaven's Mission Viejo location. The banquet honors a year's worth of achievements among the local community. Additionally, Fairhaven will make a donation to Vida Abundante Church in her honor.
About Fairhaven's Oliver Halsell Care Award
Fairhaven's Oliver Halsell Care Award pays tribute to Orange County individuals whose kindness and dedication to serving others is inspirational. These courageous individuals go above and beyond their job descriptions to serve with the utmost care and compassion. Fairhaven's Oliver Halsell Care Award winners come from many fields including private care, hospice, social work, counseling, assisted living, nursing, therapy and volunteer work.
For more information and to nominate a deserving candidate, visit Fairhaven's website: http://www.fairhavenmemorial.com/community/oliver-halsell-care-award or email CareAwards@FairhavenMemorial.com. 
About Fairhaven
Founded in 1911 by Oliver Halsell to provide a peaceful and comforting place for families to honor their loved ones, Fairhaven Memorial Park & Mortuary is Orange County's most beautiful independently owned and operated full-service mortuary, crematory and cemetery. With the memorial park and mortuary in Central Orange County and an elegantly appointed mortuary in South Orange County, Fairhaven provides funeral, cremation and burial services both at the time of need and through advanced planning, maintaining its steadfast commitment to care and compassion. Fairhaven is dedicated to celebrating the individual, providing services that are as unique and wide-ranging as the people they celebrate. Additional information is available at www.fairhavenmemorial.com. Connect with Fairhaven at www.facebook.com/fairhavenmemorial orwww.twitter.com/fairhavenoc.